Dental Implants – Rutland, VT
Cutting-Edge Tooth Loss Solutions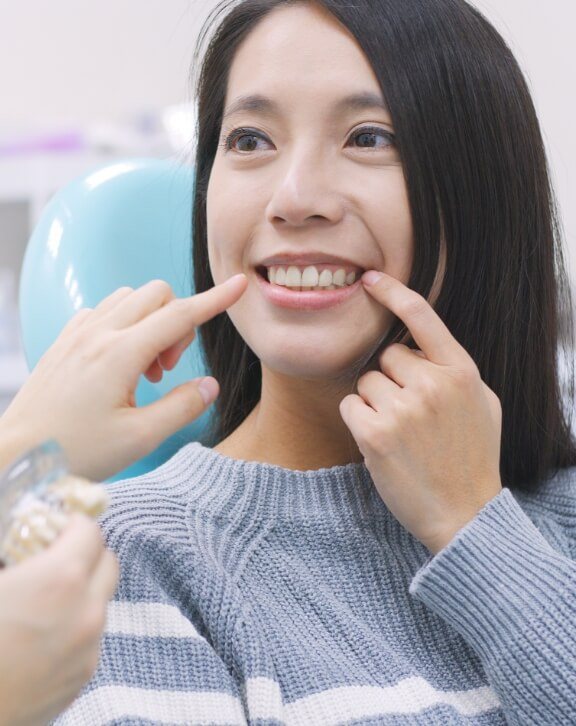 For patients missing any number of teeth, dental implants can be the next best thing to getting their original teeth back. Implants offer a complete way to restore your smile, replacing the tooth roots and normally visible crowns. As a result, your new smile will be stronger, healthier, and capable of lasting a lifetime. You can get dental implants at Family Dental Associates, so call us today if you're ready to take the first step.
Why Choose Family Dental Associates for Dental Implants?
Complete Dental Implant Treatment Under One Roof
Practice Trusted by Rutland Families for Over 30 Years
Friendly, Familiar Dental Team Using the Latest Technologyc
What are Dental Implants?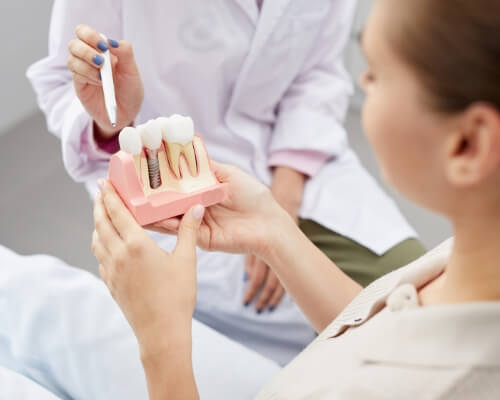 A dental implant is a type of tooth replacement that sits within the jawbone instead of relying on the teeth and gums for support. The implant post is placed into the jaw and joins with the bone so that it can serve the same function as a tooth root. The post will be completely covered by a natural-looking restoration, so when other people see your smile, all they'll notice is a full, dazzling grin.
The 4 Step Dental Implant Process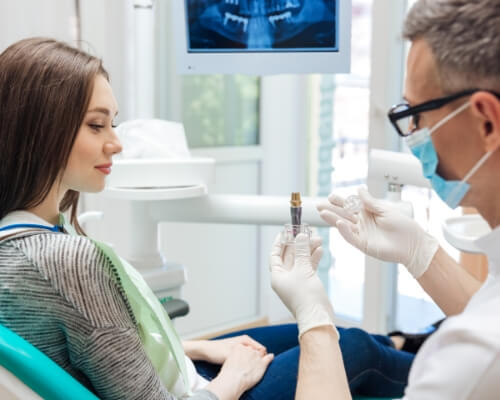 The first step is the dental implant consultation where we decide whether implants are the best choice for you. Some preliminary treatments might be necessary before undergoing surgical placement of the implant posts. It takes about three to six months to recover after surgery, and once it is complete, abutments are attached to the implant posts. The final step is to design your restoration(s) and attach it/them to the implant posts.
Benefits of Dental Implants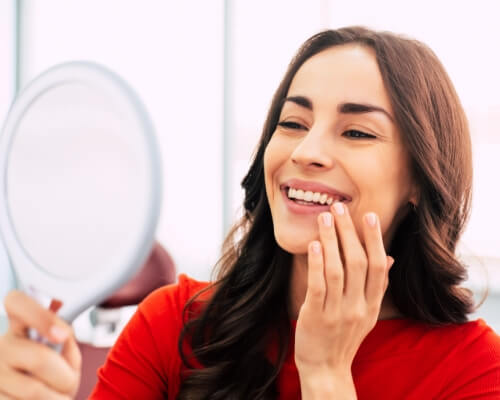 Dental implants actively help prevent bone loss, which is what normally occurs when teeth are missing.
The implant posts are firmly anchored to the jawbone, so your new teeth won't slip and will feel as natural as possible.
When fully restored, dental implants are extremely lifelike and make it easy to smile confidently.
Dental implants have a longer lifespan than other types of tooth replacement. They can even last the rest of your life.
Who Dental Implants Can Help?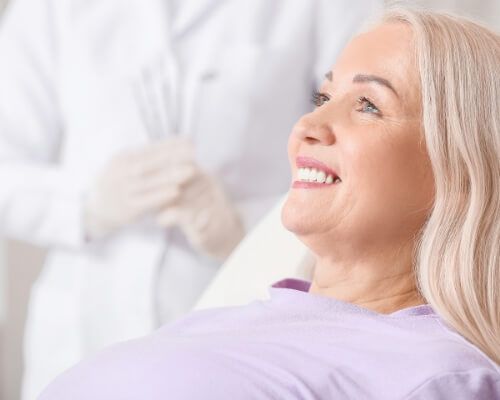 Anyone who has already lost a tooth or is planning to have permanent teeth extracted should consider dental implants. You need to have a healthy mouth free of gum disease as well as enough jawbone to join with the implant post. We can discuss possible preliminary treatments at your initial consultation if necessary. After the preparations, we'll recommend one of the following dental implant procedures based on how many teeth you've lost.
Missing Single Tooth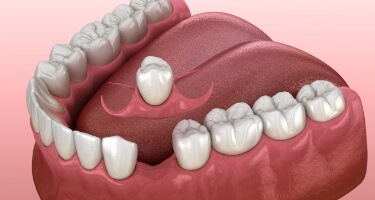 It only takes a single dental implant to replace one tooth. The post is placed in the gap, allowed to bond with the jaw, and is topped with a dental crown. By using single dental implants instead of traditional dental bridges, we can avoid removing enamel from your existing teeth.
Missing Multiple Teeth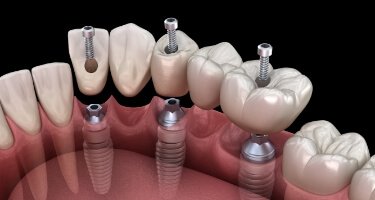 When multiple teeth in a row are missing, it's not always necessary to replace every one of them with an individual implant post. Two dental implants can be used to support a dental bridge, and multiple implant posts can be placed throughout the mouth to support a partial denture.
Missing All Teeth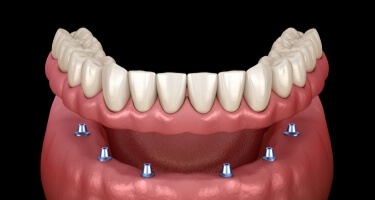 If you're tired of your dentures slipping out of place, it might be time to consider implant dentures. Approximately four to six implant posts can be used to support a full set of teeth and hold it in place. Implant dentures have more biting strength, and they're easier to clean.
Understanding the Cost of Dental Implants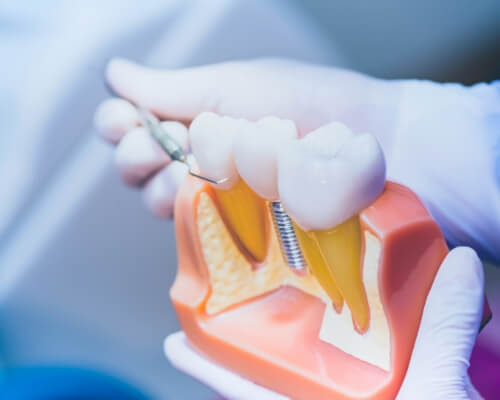 Before you begin the dental implant process, we'll give you an estimate of the expected costs. This estimate will be derived from several factors, including the number of teeth you've lost, the kind of restoration you need, and whether gum grafting or other preliminary procedures are needed. When comparing the cost of implants to traditional tooth replacements, don't forget that dental implants last much longer and don't need to be replaced as frequently.