Cosmetic Dentistry – Rutland, VT
Bringing You a Self-Confident Smile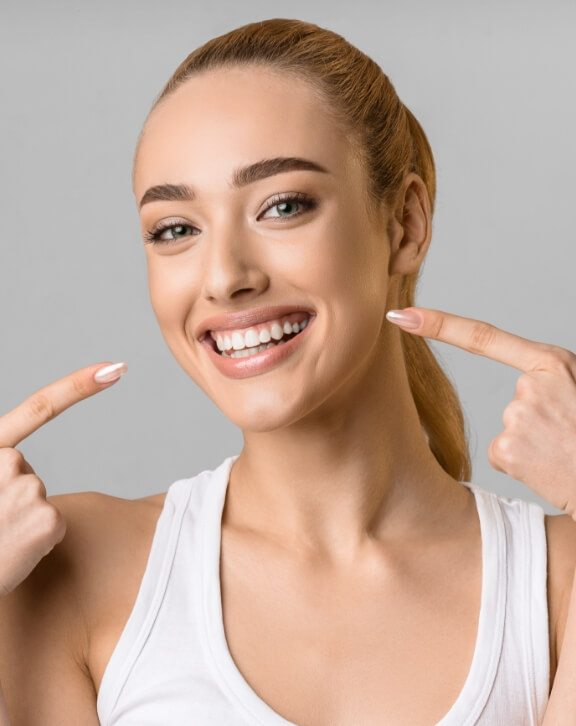 People notice when you smile, which can be a worrisome idea if you have a noticeable crack, gap, or stain. Fortunately, with the various cosmetic treatments available at Family Dental Associates, a more attractive smile is well within reach. Just call us for a consultation so that we can go over your goals and put together an easy, affordable plan that will let you obtain the bright, dazzling smile of your dreams.
Why Choose Family Dental Associates for Cosmetic Dentistry?
Over 30 Years of Creating Better Smiles
The Latest Technology for Planning Smile Makeovers
Personalized Approach for Every Patient
Veneers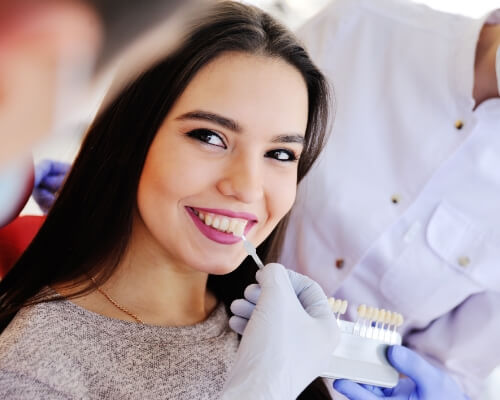 The idea of fixing several flaws may seem daunting at first, but with the help of veneers, you can achieve your goals in as little as two appointments. Veneers are thin, tooth-colored restorations that fit over the front of each tooth like a mask. They allow us to change the shape, size, and color of your teeth for a fully transformed smile.
Metal-Free Restorations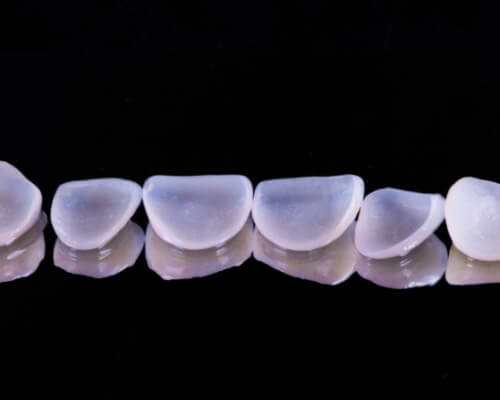 What do you picture in your head when you're told you need a dental crown? Many people still imagine a dark-colored piece of metal that sticks out among the rest of the teeth. However, today it's possible to make crowns out of materials like porcelain and zirconia that combine high strength and durability with a natural-looking appearance. When carefully shaped and shaded, a metal-free dental crown can become practically indistinguishable from your natural teeth.
Cosmetic Bonding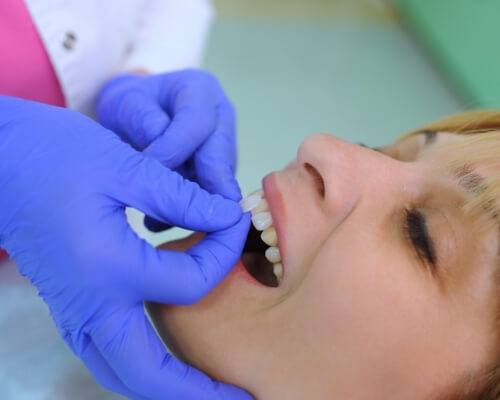 Cosmetic bonding is the process of using composite resin to sculpt a problem tooth until its imperfections are no longer visible. It can be used to cover dark spots, small chips, and even thin gaps. Unlike veneers, cosmetic bonding can be completed in just one hour and doesn't require any changes to the tooth structure. Despite its simplicity, it can last for many years, letting you get plenty of mileage out of your new smile.
Teeth Whitening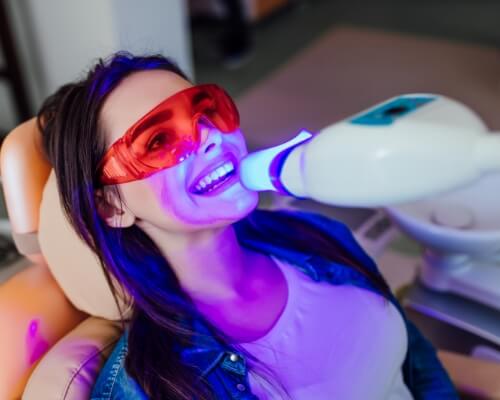 It's hard to stop teeth from becoming yellowed or stained over time. Even with good oral hygiene, the effects of dark-colored beverages and aging can eventually take their toll. With teeth whitening, we can return the brightness to your smile with either an hour-long in-office treatment or a custom-made take-home whitening kit that's more effective than anything you'll find at the store. One treatment can make your smile several shades whiter.
Smile Makeovers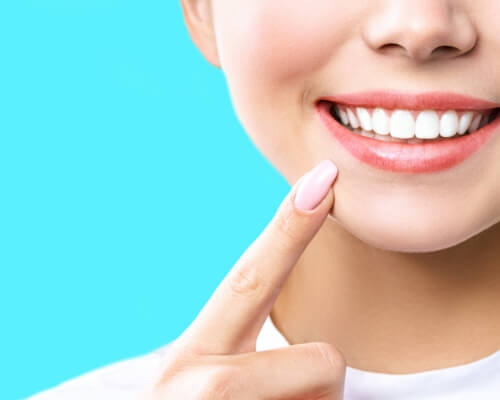 From crooked teeth to discoloration, from an uneven grin to multiple chips, there are many reasons why you might be unhappy with your smile. When you arrive at our office for a cosmetic consultation, we'll ask what specific improvements you want so that we can figure out what steps we need to take. Then we'll create a unique makeover plan that combines any number of treatments to bring the smile of your dreams into reality.